NEC Society is committed to building a world without Necrotizing Enterocolitis (NEC). NEC is a devastating disease primarily affecting premature and medically fragile babies. Each year, thousands of babies are impacted and approximately 500 die from NEC. The NEC Society holds informational webinars and an annual event to raise awareness, advance education, and promote research of the disease and its affects. Building a community of families, researchers, and health care providers is key to NEC Society's success, and an important marketing and communication tool for them is Mailchimp.
Our role in this project was to add Mailchimp signup forms to the NEC Society's WordPress web site and social media platforms, primarily Facebook. Signup forms ask a visitor to provide contact information and select interest groups for newsletters and campaign mailing lists. Subscribers can be tagged or segmented based on interest so they only receive emails that are on-topic. Users can unsubscribe from the email list at any time.
Signup Form
Our first task was to build a Mailchimp signup form along with automated Confirmation, Welcome, and Unsubscribe email templates. The signup form asks for typical user information such as first and last name, email address, mailing address, comments, and interest areas. The emails display the NEC Society logo and the appropriate text.
NEC Society Web Site
Once the Mailchimp form was built and tested, we linked to the form from the web site's main navigation menu. We also embedded a compact version of the form into the site footer. When a user submits either form, they join the NEC Society's Mailchimp audience and will begin receiving emails.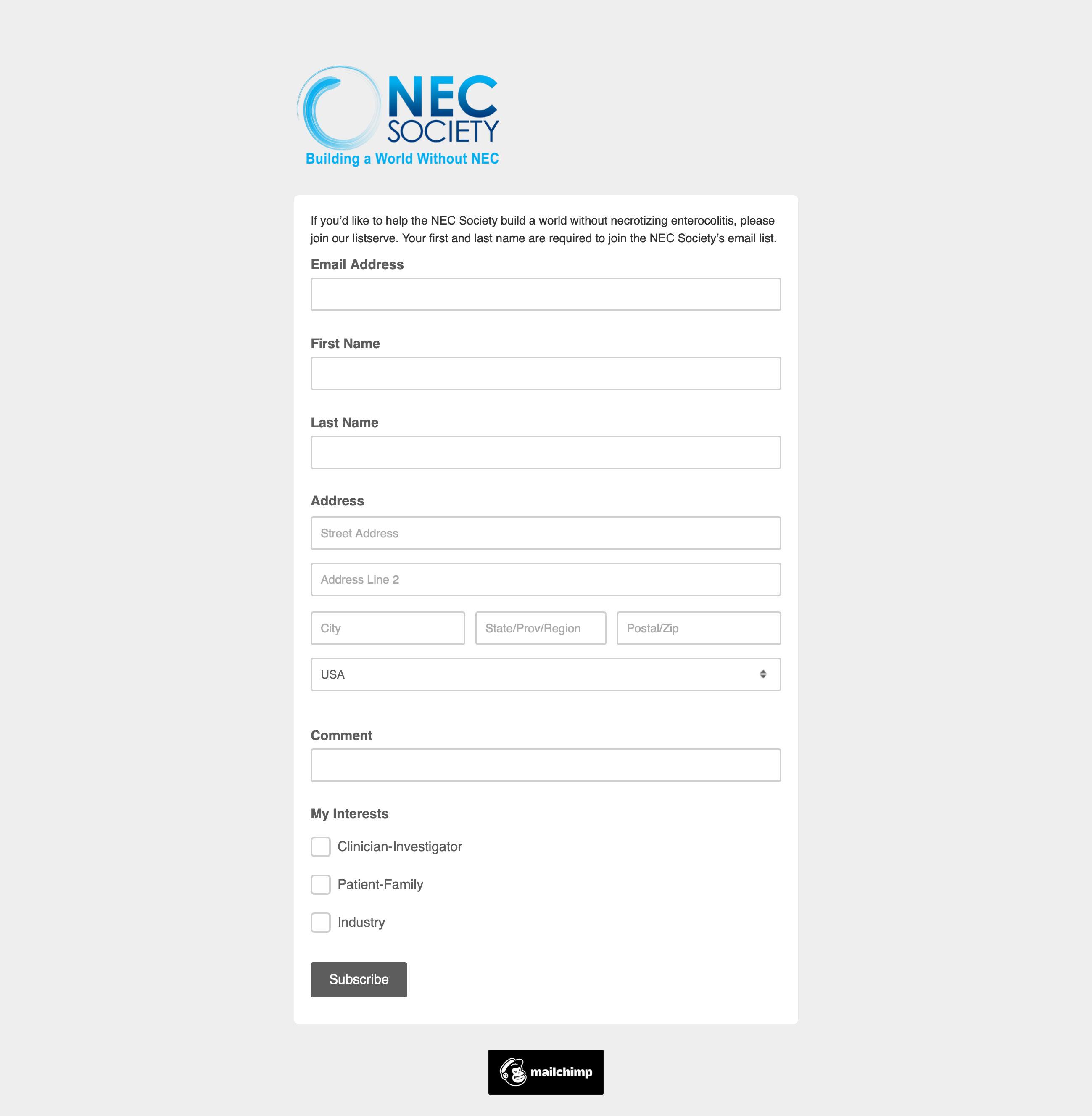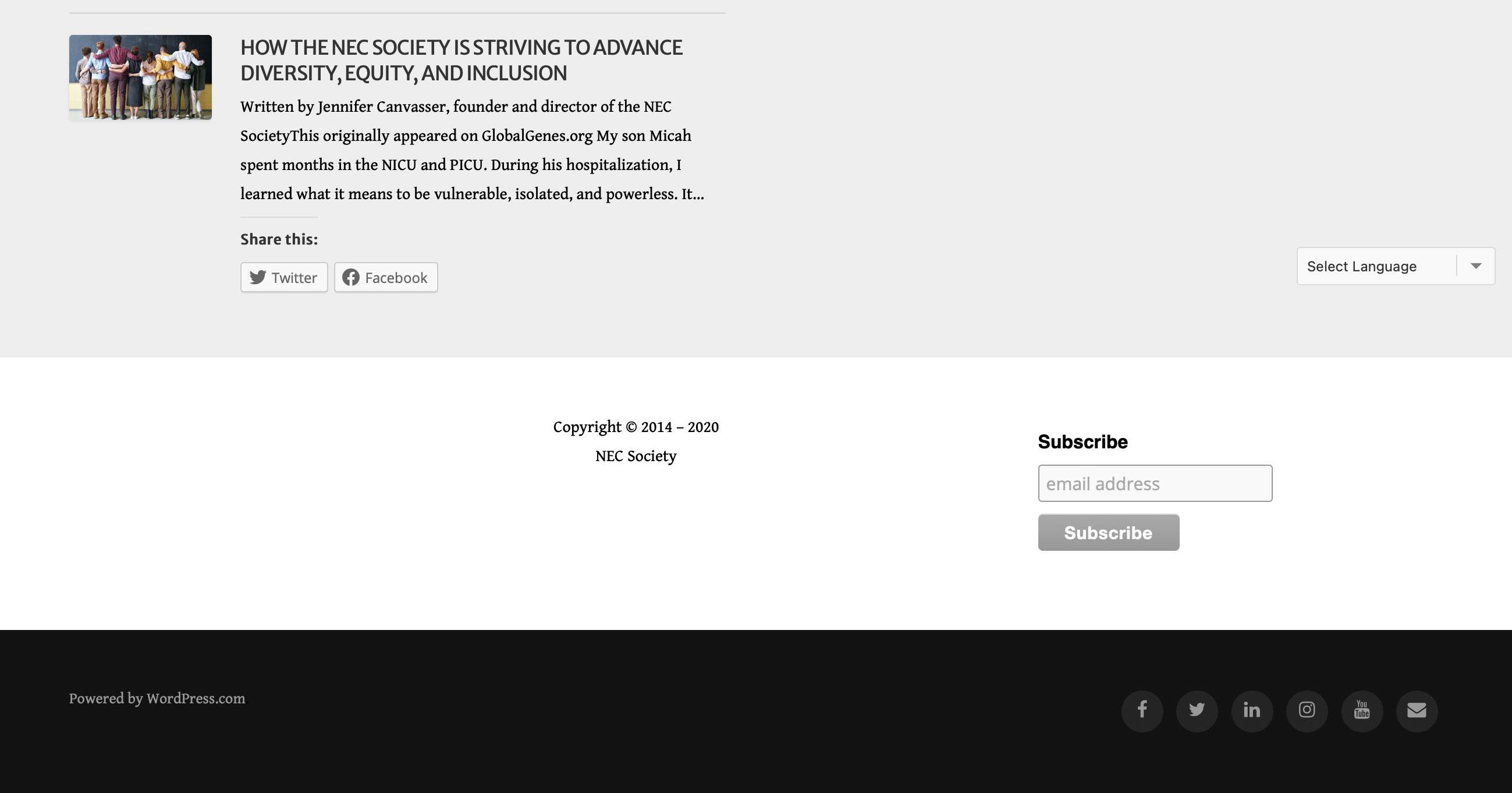 Facebook
We then added the same signup form to the NEC Society's Facebook page using Mailchimp's Facebook integration. We connected the two accounts and displayed the signup form in a Facebook tab called "Email Signup." Upon form submission, the Facebook user is added to the NEC Society's Mailchimp audience.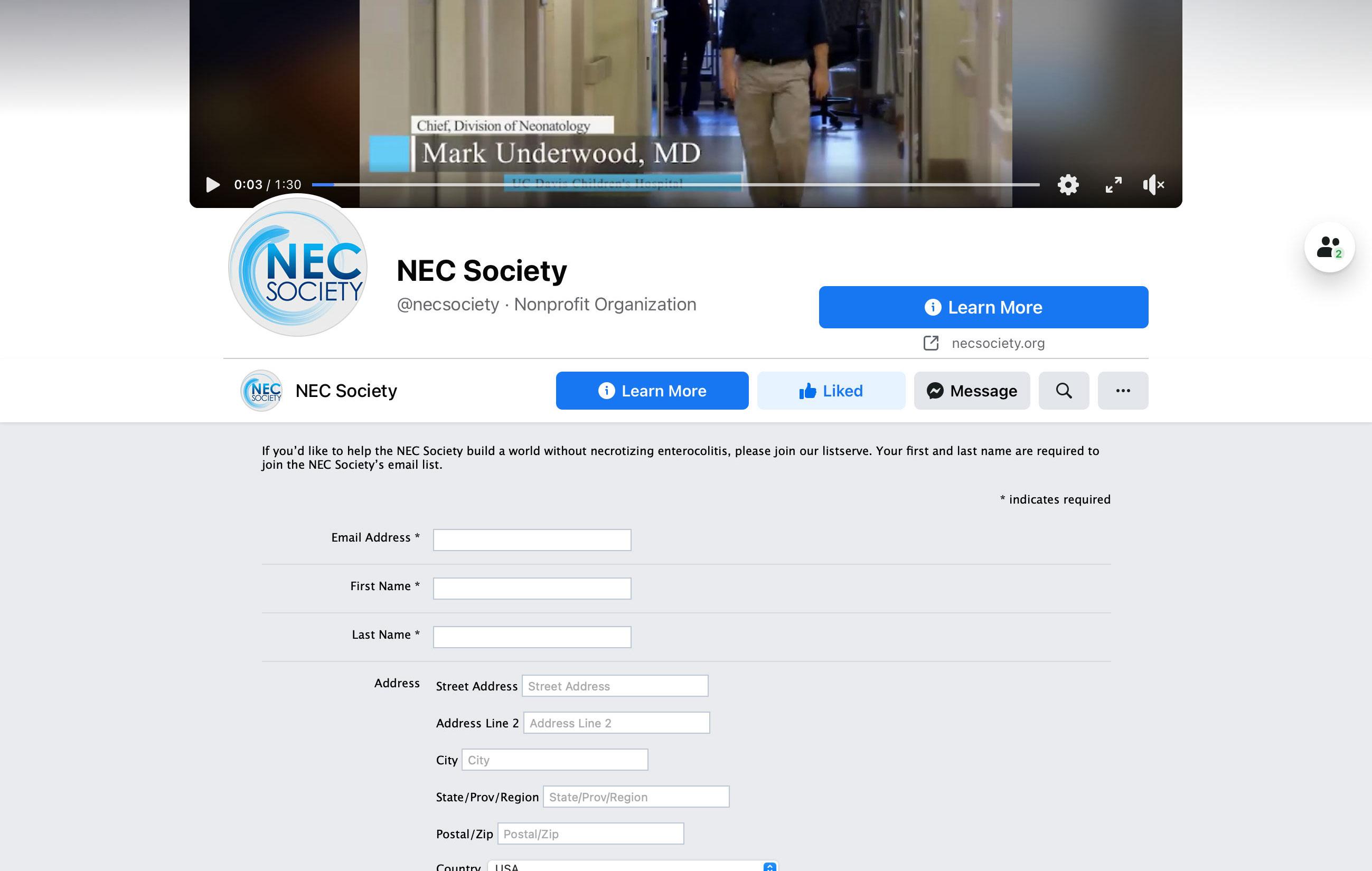 Audience Management
From time-to-time, the NEC Society asks us to manage their audience by importing users from other systems. The Mailchimp import wizard is well designed and makes the manual process straightforward. First, map the columns from the input file to Mailchimp fields. Next, configure settings for updating and tagging records. Finally, run the import; Mailchimp sends a notification when the import is complete.
Mailchimp Campaigns
NEC Society creates informational campaigns and uses their Mailchimp audience list to send targeted information to their subscribers. Different campaigns can be sent to subscribers based on their interest in the topic. And, subscribers have complete control in what they receive — they can change their topics of interest and can unsubscribe or resubscribe at any time.